Perched above Mount Rushmore Road in the medical corridor of south Rapid City, we offer a nurturing environment for our residents in order to provide an individualized assisted living home. We understand the unique challenges faced throughout your day. Here at the Village we want to provide an assisted living home where your independence is as important to us, as it is to you.
Specializing in Assisted Living, we a the Village strive to provide the highest levels of care and service to residents with the help of our passionate, highly trained and certified staff. We also have Memory Care specialists on staff to assist with those having memory issues.
We offer a residential environment with a strong clinical foundation, helping you feel right at home while also resting easy knowing our highly trained and passionate staff will meet your every need.
Don't give up your independence, come let us pamper you! You've more than earned it!
Watch our tour of The Village at Skyline Pines.
With great pride we would like to announce that Kelli Back was named the 2022 Assisted Living Administrator of the Year!!
During the 2022 fall convention of the South Dakota Healthcare Association, Kelli was named the Assisted Living Administrator of the Year! She gives credit to her amazing team and the help of other facilities, the Department of Health, and various advocacy groups for her success. She's worked extremely hard to build relationships and trust with her residents, their families, and her team. Kelli has been a leader in the community and a resource to her peers for dementia related topics.
We've always known Kelli is the best in her arena, but it sure is great to see that others feel that way as well.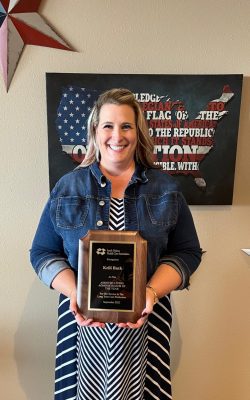 Note from the Administrator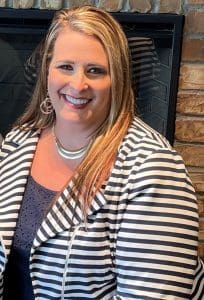 "I want to extend an invitation to visit The Village at Skyline Pines. It is the premier community for mature adults in Rapid City providing diverse social options and exceptional care. We have a beautiful and safe environment on the hill overlooking the city where we serve our residents in a thriving social atmosphere. Room options are the city view to the East where you will see the city lights and the sun come up and the Western view of our building where you will catch glimpses of wildlife including deer and turkeys in the stands of pine trees. Our residents enjoys a vibrant lifestyle come join us and make friends and memories."
Kelli Back
Administrator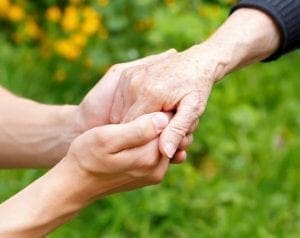 "Welcome to The Village at Skyline Pines! Let us welcome you to our recently-opened senior care facility in Rapid City, South Dakota.
The Village at Skyline Pines is a 101-unit assisted living complex. Sixty-three units are dedicated to individuals or couples seeking an active lifestyle while enjoying the assurance of necessary assistance in their activities of daily living.
This includes a full complement of daily meals, round-the-clock trained staff, an array of activities, chapel services, and transportation.
A key component of the facility is the ability to serve residents with memory care needs such as Alzheimer's and dementia in a state-of-the-art assisted living setting.
Our care model for residents is cutting edge in that it combines Validation Therapy, the Best Friends Approach, and Reminiscence Therapy along with "My Memorable Life – A Story Not Yet Complete." All these approaches to caring for persons with dementia have proven track records, and our staff is highly trained in these modalities in order to deliver the highest quality of care."
Designed to feel like home through the balance of safety and comfort, The Village at Skyline Pines strives to make every day an adventure and to ensure everyone enjoys life to the fullest.
We will provide you with all of the tools necessary to create an active lifestyle.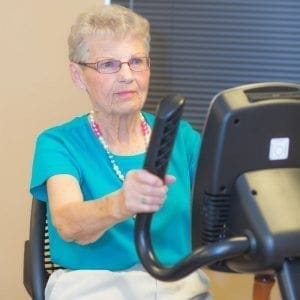 Subscribe to Email Updates
Learn about what is happening at The Village at Skyline Pines.